Epidural Steroid Injections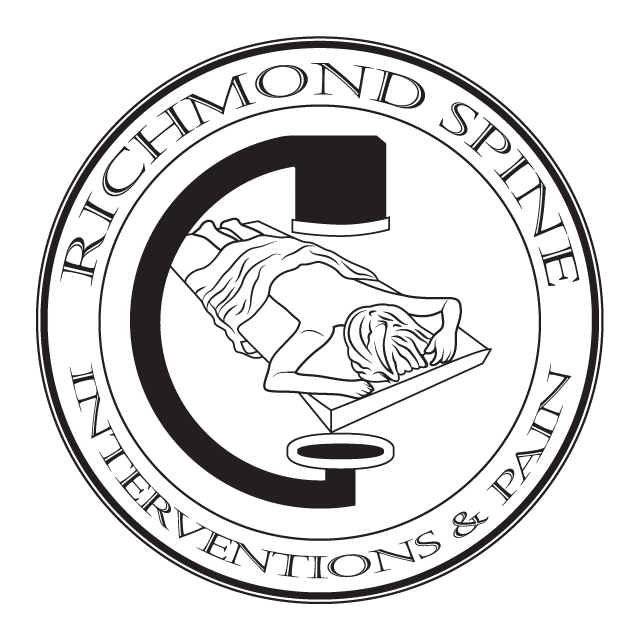 Epidural steroid injections can help patients with persistent back or neck pain when initial treatments aren't providing sufficient relief.
​
Epidural refers to the placement of the injection. The dural membrane is a layer of tissue that covers your spinal cord and nerves and is surrounded by the epidural space. As nerves exit your spinal cord to branch out through your body, they pass through this epidural space.
​
Injecting medication into the epidural space gets the full dose to the tissues and nerves from where the pain is coming, making it more effective than oral or topical pain relief.
Why might I need epidural steroid injections?
Richmond Spine Interventions and Pain Center uses epidural steroid injections to treat conditions such as:
Degenerative disc disease

Disc herniation

Spinal stenosis

Arthritis

Lumbar and cervical radiculopathy

Sciatica
These conditions often result in nerve irritation and tissue inflammation that's the cause of back and neck pain. Nerve compression can also cause unwanted sensations such as tingling, prickling, "pins and needles," or burning.
How do epidural steroid injections work?
Your provider at Richmond Spine Interventions and Pain Center gives you a sedative medication before the procedure begins, which means you feel sleepy and relaxed. They then use a local anesthetic to numb the injection site.
X-ray technology called fluoroscopy provides images of your spine that assist your provider with placing the epidural steroid injection. This ensures that the medication is in the right place without the needle damaging any surrounding tissues.
After your procedure, you need to spend a couple of hours in recovery to allow the sedative to wear off, then you can return home.
Find out if you could benefit from epidural steroid injections by calling Richmond Spine Interventions and Pain Center today or booking an appointment online.
a medical procedure in which part of the electrical conduction system of the heart, tumor or other dysfunctional tissue is ablated using the heat generated from medium frequency alternating current.
We accept nearly all major insurance plans and Worker's Compensation cases.
For questions regarding your specific coverage, please contact the office.
14404 Sommerville Ct., Midlothian, VA 23113
PHONE : 804-378-1800 | FAX : 804-378-5400
7329 Boulder View Lane
Richmond, VA 23225
PHONE : 804-378-1800 | FAX : 804-378-5400
7489 Right Flank Road, Suite 300
Mechanicsville, VA 23116
PHONE : 804-378-1800 | FAX : 804-378-5400
OPENING HOURS
Monday: 8:30 am - 4:30 pm
Tuesday: 8:30 am - 4:30 pm
Wednesday: 8:30 am - 4:30 pm
Thursday: 8:30 am - 4:30 pm
Friday: 8:30 am - 4:30 pm
Saturday: By Appointments Only
Sunday: Closed
OPENING HOURS
Monday: 8:30 am - 4:30 pm
Tuesday: 8:30 am - 4:30 pm
Wednesday: 8:30 am - 4:30 pm
Thursday: 8:30 am - 4:30 pm
Friday: 8:30 am - 4:30 pm
Saturday: By Appointments Only
Sunday: Closed
OPENING HOURS
Monday: 8:30 am - 4:30 pm
Tuesday: 8:30 am - 4:30 pm
Wednesday: 8:30 am - 4:30 pm
Thursday: 8:30 am - 4:30 pm
Friday: 8:30 am - 4:30 pm
Saturday: By Appointments Only
Sunday: Closed