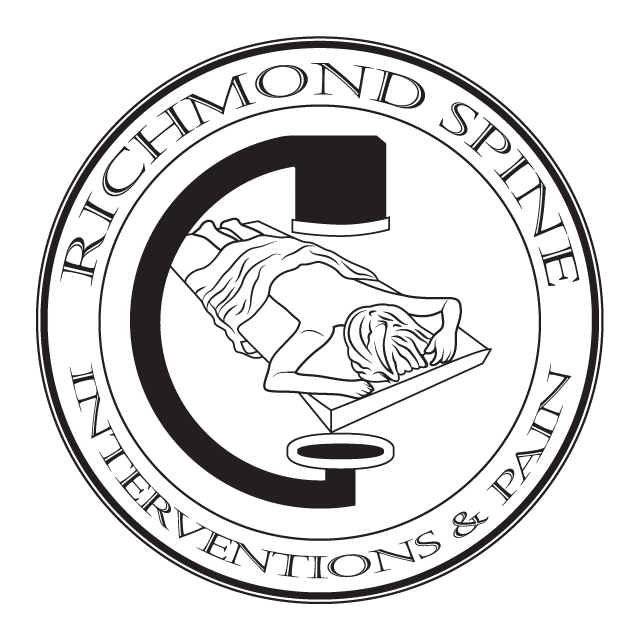 This Injection procedure is performed to relieve pain caused by arthritis in the sacroiliac joint where the spine and hip bone meet. The Steroid medication can reduce swelling and inflammation in the joint.
Where is the sacroiliac joint located?
The patient lies face down. A cushion is placed under the stomach for comfort and to arch the back. The physician uses touch and a fluoroscope to find the sacroiliac joint.
A local anesthetic numbs the skin and all the tissue down to the surface of the sacroiliac joint.
Where is the needle inserted?
The physician advances a needle through the anesthetized track and into the sacroiliac joint.
A steroid-anesthetics mix is injected into the sacroiliac joint, bathing the painful area in medication.
The needle is removed and a small bandage is used to cover the tiny surface wound.
We accept nearly all major insurance plans and Worker's Compensation cases.
For questions regarding your specific coverage, please contact the office.
a medical procedure in which part of the electrical conduction system of the heart, tumor or other dysfunctional tissue is ablated using the heat generated from medium frequency alternating current.
14404 Sommerville Ct., Midlothian, VA 23113
PHONE : 804-378-1800 | FAX : 804-378-5400
7329 Boulder View Lane
Richmond, VA 23225
PHONE : 804-378-1800 | FAX : 804-378-5400
7489 Right Flank Road, Suite 300
Mechanicsville, VA 23116
PHONE : 804-378-1800 | FAX : 804-378-5400
OPENING HOURS
Monday: 8:30 am - 4:30 pm
Tuesday: 8:30 am - 4:30 pm
Wednesday: 8:30 am - 4:30 pm
Thursday: 8:30 am - 4:30 pm
Friday: 8:30 am - 4:30 pm
Saturday: By Appointments Only
Sunday: Closed
OPENING HOURS
Monday: 8:30 am - 4:30 pm
Tuesday: 8:30 am - 4:30 pm
Wednesday: 8:30 am - 4:30 pm
Thursday: 8:30 am - 4:30 pm
Friday: 8:30 am - 4:30 pm
Saturday: By Appointments Only
Sunday: Closed
OPENING HOURS
Monday: 8:30 am - 4:30 pm
Tuesday: 8:30 am - 4:30 pm
Wednesday: 8:30 am - 4:30 pm
Thursday: 8:30 am - 4:30 pm
Friday: 8:30 am - 4:30 pm
Saturday: By Appointments Only
Sunday: Closed